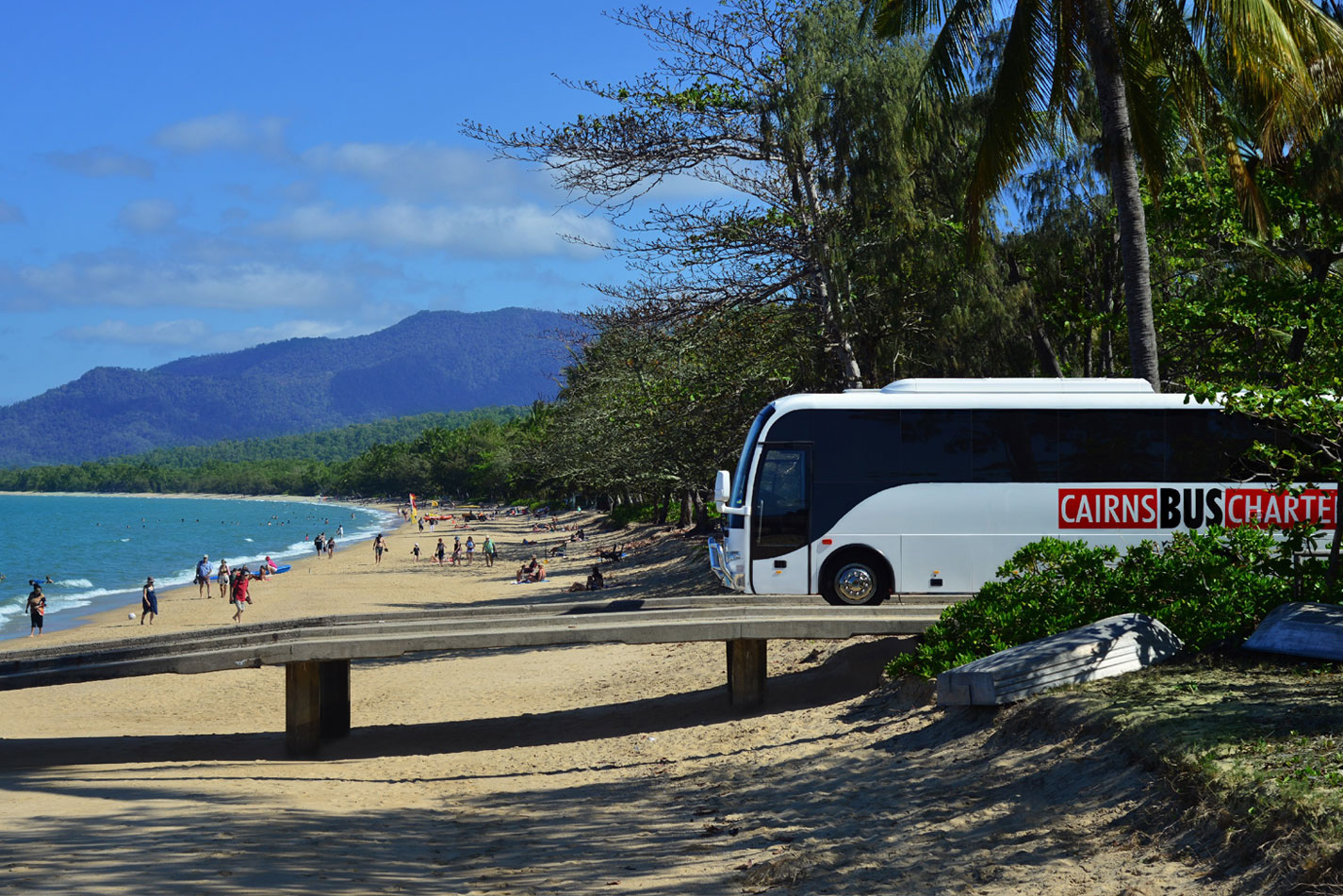 What are the best free tourism attractions in Cairns? We discuss our picks for the best (free) activities for visitors to take advantage of in Cairns. CALL US HERE for help getting to and from these great local destinations.
Crystal Cascades Swimming Holes
Located in Redlynch Valley about a 20-minute drive from Cairns City / Airport, Crystal Cascades offers all visitors a great Rainforest walk and swimming options that includes jumping rocks and majestic waterfalls. Bring some packed lunch as there aren't food venues trading in this secluded area of Cairns.
Palm Cove and the Northern Beaches
The Northern Beaches of Cairns each offer their own unique experience for visitors to Cairns. We recommend Palm Cove and Trinity Beach to those seeking beautiful natural settings with an abundance of high-quality food and drink venues to help you enjoy paradise.
Cairns City Centre (incl. Esplanade and Lagoon)
No trip to Cairns is complete without a visit to the Cairns Esplanade and Lagoon. The City Centre offers the greatest quantity and variety of food, drink, and shopping venues for all visitors. There are also a range of walking paths and fitness options offered for free on the Cairns Esplanade everyday.
Cairns Night Markets (evenings only)
The Night Markets is the most vibrant and bustling marketplace for all visitors seeking gifts and "Australiana" for their loved ones back home, or even just as a keepsake from their trip to Cairns. From massages, caricature sketching, Australian products and produce, and much more. The Night Markets feature a range of food and desserts options for individuals and families.
Cairns Botanic Gardens (incl. Chinese Gardens)
The Botanic Gardens and Chinese Gardens in Edge Hill, just 7-minutes north of the Cairns City Centre, is one of the most popular free activities in the Cairns City area. These gardens offer countless opportunities to witness the unique and beautiful flora and fauna of the Cairns and Australia.
Red Arrow walking tracks (inlc. and Blue Arrow)
Located next to the Botanic Gardens, the Red Arrow and Blue Arrow walking tracks are the single most popular fitness and bush-walking tracks in Cairns. The central location of the Red Arrow tracks and beautiful views over the Cairns City Centre and Cairns Airport thereon will please any eager walkers seeking to immerse themselves in the Rainforests of Cairns.
Rusty's Farmers Market (Friday-Sunday only)
Everyone has to eat. There is no better place to experience the best of Cairns and the Atherton Tablelands' produce than at Rusty's Farmers Markets in the City Centre each weekend. If you can mange to get a park nearby, Rusty's offers all your fruit and vegetable needs. Be sure to try some of the world-class coffee on offer at "Billy's" within the markets.
For all your Shuttle Bus and personal Charter Bus options, please call our friendly and helpful transport and tour coordinators at Cairns Bus Charters on +617 4049 2255 or email info@cairnsbuscharters.com